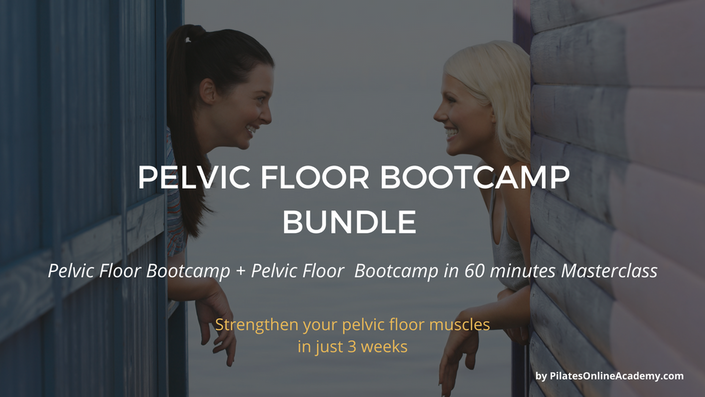 Pelvic Floor Bootcamp
Strengthen your pelvic floor within 3 weeks. Get back your pelvic floor after childbirth or release back pain, improve your posture and get a flatter stomach.
Enroll in Course
Googled the hell out of pelvic floor muscles?
Still no improvement to your pelvic floor?
You are in the right place.
If you are sick and tired from back pain
If you are afraid of sneezing because you suffer from incontinence
If you're a pre or postnatal lady and wish to improve your pelvic floor muscles
If you want to lift your baby or sit straight up for as long as you wish without discomfort in your lower back AND
If you DO NOT want to wee yourself when you get older
If you want to improve your core muscles and get better posture
Then you can dramatically improve your situation and
achieve what you want in just 3 weeks.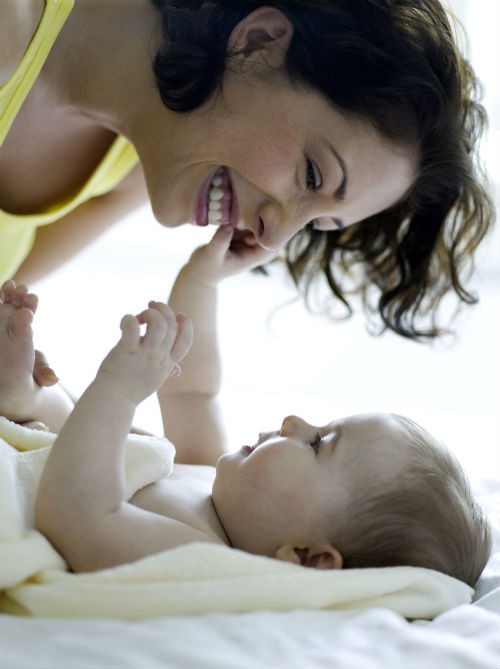 You will be able to strengthen your pelvic floor muscles
even if you tried all kind of exercises and "equipment" and didn't get any results
You will be able to sit or stand straight up for as long as you wish
You will release pressure from your lower back (hence lower back pain)
You will improve your love life (ladies, that's for you)
You will improve your situation if you are suffering from prolapse stage 1 or 2 or incontinence.
Yes, it is all possible!

And yes, the answer is in your pelvic floor.
That's why I created
Pelvic Floor Bootcamp
3 week program

that will strengthen your pelvic floor muscles
and gives you exactly what you want.
My name is Olya and I am the founder of PilatesOnlineAcademy.com and a certified Pilates instructor.
I've been teaching since 2009.
I've taught men and women different ages and different professions, I have taught one on one classes, studio, gym and corporate classes.
And I always talk about pelvic floor muscles.
I am so passionate when it comes to teaching about pelvic floor muscles because this muscles are VITAL.
I decided to create this program because I meet way too many people (in my classes and online) who are frustrated with their situation and that they can't find the solution to their problems.
The thing is, I was frustrated too.
I felt that something was missing, no matter how much I'd been exercising and no matter what I tried. I was getting strong but my posture was shit. In fact, I got my back fixed by a chiropractor because nobody is teaching about pelvic floor muscles at school.
I've been exercising on a regular basis since I was 19, I've been doing Pilates since 2003 and nobody, NOBODY, told me about pelvic floor muscles.
And trust me, I've done plenty of video trainings and classes at the gym.
Then finally in 2009 when I did my Pilates instructor certificate I found what I'd been looking for: I learned about pelvic floor muscles and the T-zone.
And it changed my life. It took 3 weeks to strengthen my pelvic floor muscles and feel the difference. There was no way back.
I want the same for you.

Enrol today for only $47USD (only 27-29 November 2017 to celebrate a 1-year anniversary of the Pelvic Floor Bootcamp). Regular price is $97USD.
During 3 weeks of Pelvic Floor Bootcamp
You will get a new workout every week. We will go from simple exercises to more advanced movements once you're ready (and you will be ready!).
You will learn about T-zone and what is important to make your situation a winning situation.
You will get bonus exercises to improve your posture and bonus videos on the main problems that are caused by weak pelvic floor.
You will get a checklist for each week to keep you on track.
This program is not for everyone.
It is not for you, if you are not ready to put 5-10 minutes every day to improve your pelvic floor muscles and your life.
It is not for you if your prolapse is worse than stage 1 or 2
It is not for you if you have chronic back pain caused by a serious illness
This program is for you if:
you want to strengthen your pelvic floor muscles
you want to improve your pelvic floor muscles during or after pregnancy
you want to release back pain
you want to have better posture and flatter stomach
you want to lift weights (or your baby) without injuring your back
you want to overcome incontinence
you want to improve your situation if you suffer from prolapse in stage 1 or 2
This program is for everyone: men and women.
This program is not for you if you have chronic back pain due to series illness or injury.
This program is a no excuse program.
You can do all exercises on a carpeted floor or even your bed (unless they are standing exercises). NO special active wear and no shoes are required.
You can even perform these exercises without a mat.
You got here at the right time.
Pelvic Floor Bootcamp is now available in a bundle with the master class "Bootcamp in 60 minutes" for just $47USD (regular price $97USD)
During "Bootcamp in 60 minutes" you will learn all the what and whys behind the movements that are included in the Pelvic Floor Bootcamp. You will be able to achieve better results sooner when you have the knowledge I share with you during the master class.
Get Pelvic Floor Bootcamp for only $47USD today (regular price $97USD) and receive "Bootcamp in 90 minutes" master class as a bonus. Offer is valid only 27-29 November 2017.
What will you get when you enrol?
Instant access to the program that is hosted on the platform called Teachable.
Welcome email with all the details on how to access the program
Welcome module where you can find videos about T-zone, Pilates basic knowledge and how to's and 5-Day Pelvic Floor challenge in case you haven't done it or would like to do it again.
Explainer videos, workout and a checklist for each of the 3 weeks.
Bonus workout with more advanced movements to work towards to after you complete the Bootcamp.
I have to say that I feel so much better and stronger after doing the bootcamp. Before I started I really struggled with back pain (its horrible to have back pain even when you are lying in bed ) and coughing and god forbid sneezing I had to brace myself for the pain and if I was standing I would have to hold onto something to stop myself from falling... but now i feel so much stronger, the pain is more intermittent and I really see the HUGE value in doing a little everyday and how much difference that makes. I went 3 days without doing anything and it all came back so I can see the real benefits. thank you.
Kara, VIC, Australia
In additional to the Bootcamp's access you will also receive access to the training "Bootcamp in 60 Minutes" that covers all the theory lessons and give a more interactive option to understand the what and why of the Pelvic Floor Bootcamp.
Only $47 USD (usually $97USD)
Valid 27-29 November 2017
Pelvic Floor Bootcamp is a self-study online program.
The workouts are designed for you to do them at home.
You don't need any special active wear, you don't need shoes nor even mat.
Are you ready to take control of your situation and your body?
How much time are you prepared to waste and do nothing about something that is so important?
How important is your health and wellbeing to you?
It is only 5 -10 minutes of your day and you will feel a dramatic difference in just 3 weeks.
Hi beautiful Olya! Thank you for your emails and videos and guidance. You have helped me so much.I have been doing similar moves to your 5-minute miracle workout, which you taught me months ago and have felt stronger and better than ever.I'm on my feet all day non stop running a busy coffee shop with 2 boys and a husband - to look after once I get home.. So by the time they're all in bed and I get 15 minutes to myself - your videos are like going to paradise before my day ends.The T-zone is the secret to it all. You're so wonderful for zoning in on all the special moves and posting videos. You're very special.Thank you from the bottom of my heart. Truly.
Stay healthy and happy.
Best wishes and regards
Penni, Melbourne, VIC, Australia
I just wanted to tell you how much I love and appreciate your online videos. I sprained my ankle two months ago and was worried my 49-year-old body would turn to mush because I couldn't exercise. I found your online videos and have been doing them five days a week, and I cannot tell you the difference they have made.Thank you! I think your instructions are excellent - I love the way you keep reminding us to hold our T-zone in, and that you tell us the proper breathing techniques - and you are truly an inspiration.I just signed up at your website and hope to keep going until I have a rocking body for my 50th birthday this year!
Roxanne, NJ, USA
LEGAL
Disclaimer: Results may vary. All testimonials are real, however, these results are meant as a showcase of what the best, most motivated clients have done and should not be taken as average or typical results. Olya is not a doctor, and her advice is not a substitute for medical advice. Always consult your doctor before beginning any exercise program.
Waiver: By enrolling in this program you release Olya Kornienko and PilatesOnlineAcademy.com from any liability and exercise at your own risk.
Rights: All rights to the content of this program is reserved by Olya Kornienko and PilatesOnlineAcademy.com
Your Instructor
Olya is a certified Pilates instructor and has been teaching since 2009 and online since 2011.
She has experience teaching one on one, studio and gym classes, corporate classes and online classes. She has taught men and women of different age group and professions. Olya is passionate about creating short, effective workouts and believes that the mindset plays as a big role (if not bigger) as physical movement when it comes to getting healthy and fit.
Frequently Asked Questions
When does the course start and finish?
The Pelvic Floor Bootcamp Bundle is available for sale at any time as a self-study, self-paced online course. It is recommended that you exercise according to the plan during first 3 weeks.
How long do I have access to the course?
How does lifetime access sound? After enrolling, you have unlimited access to this course for as long as you like - across any and all devices you own.